A digital twin model for capturing, monitoring, analysing and forecasting real-time COVID19 virus infections.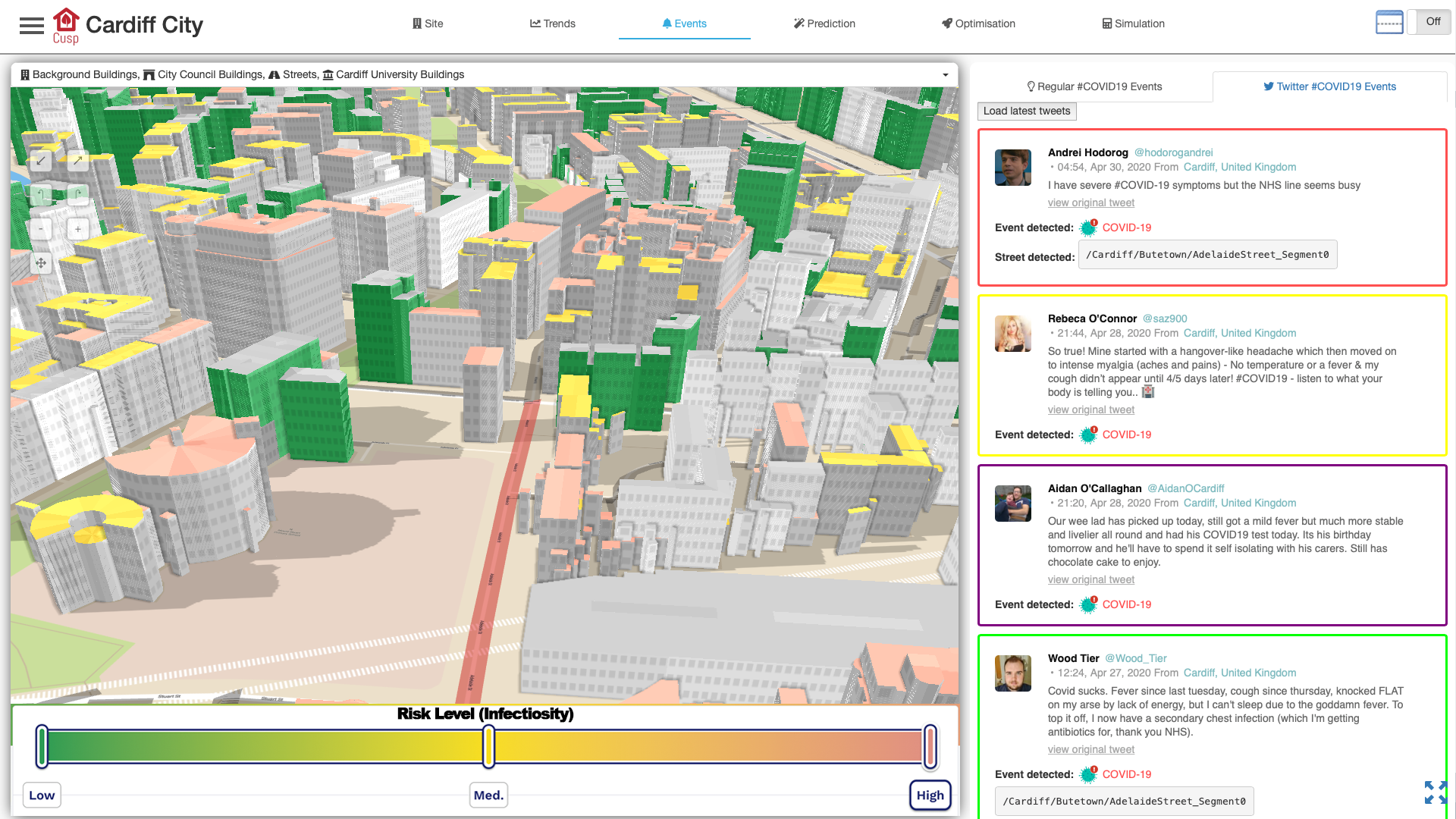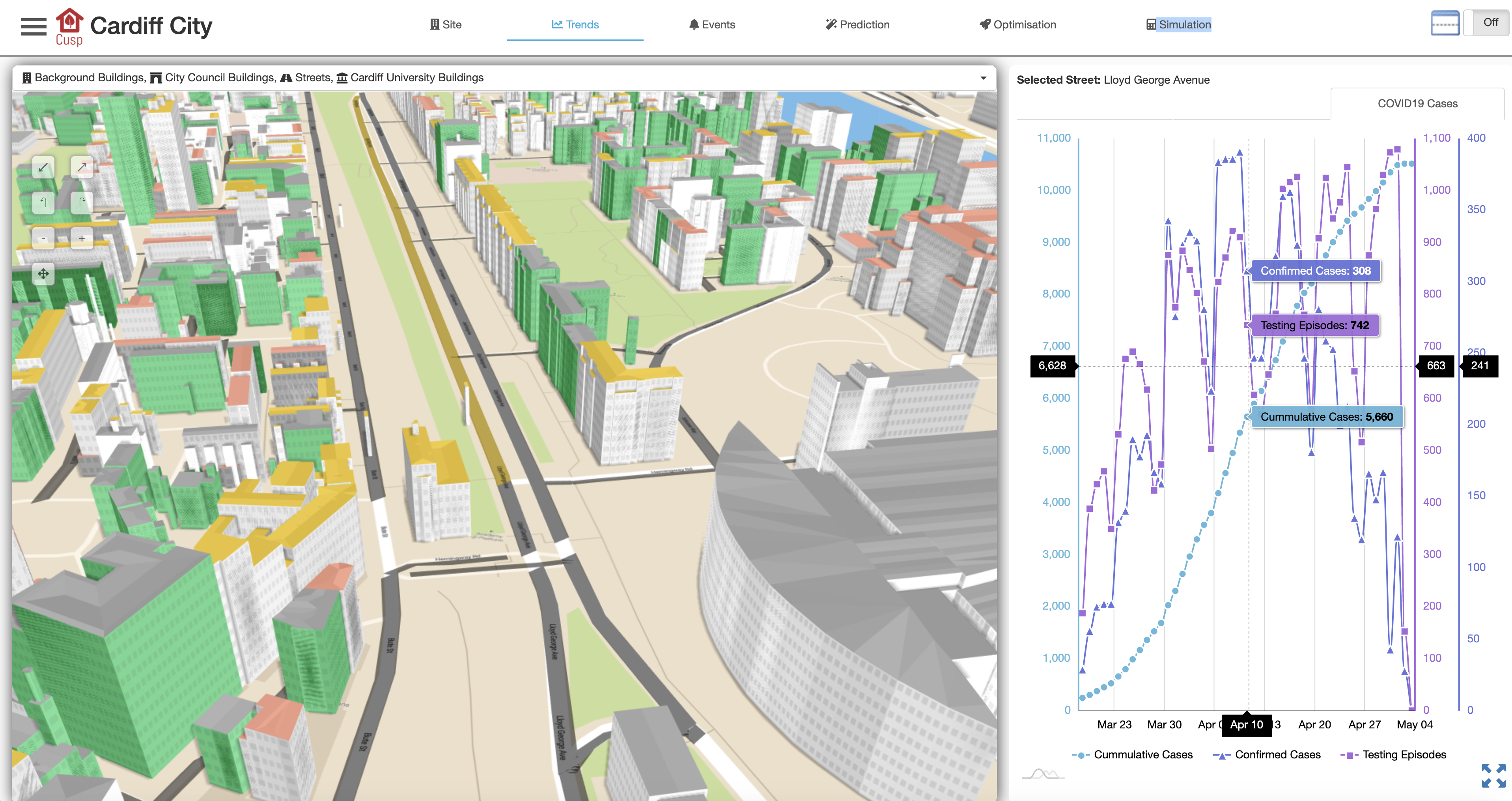 We offer an immersive decision support tool built to deliver powerful COVID-19 analytics:
Interactive monitoring and informed decision-making through a web interface;
Promoting co-simulation of COVID-19 scenarios and events
Predicting future COVID-19 infection scenarios;
Recommendation of COVID-19 optimisation strategies
Moving away from lockdown and health-aware strategies for citizens;
Identification of zones of risks for COVID-19;
Real-time intelligence for managing cities and regions;
Citizens as active agents in the COVID-19 landscape;
Pervasive intelligence at the level of users, spaces, buildings, streets, cities and regions.
COVID-19 cases in Cardiff
COVID-19 digital twin technical specifications:
Powered by IoT
Our vision is centred around the concept of a dynamic and self-updatable digital conceptualization of a physical artefacts that fully exploits pervasive sensing technologies for COVID-19 events.
Powered by Semantics
These digital technologies will help maintain a dynamic representation necessary to provide real-time monitoring and analytics of risk events. We use semantics to make correlations between different COVID-19 events within a city or region. We use sensing and data capturing techniques to collect real-time COVID-19 events from a user level, to a building level and to a city level scaling to a region and country level.
Powered by Artificial Intelligence
Cities and districts in the context of COVID-19 stand at the forefront of safety objectives, leading to the need of operational healthcare improvement through intelligent solutions underpinned by AI and machine learning. We rely on a repository of AI algorithms which allow risk forecasting and mitigation for COVID-19 events.
Your Opportunity to Rethink Your City with a Smart City Solution!